Press Releases
FOR IMMEDIATE RELEASE
Contact: Frank W. Wing
Tel. (508) 679-4900
E-mail: frankwing@yahoo.com

FRANK WING WINS $1,499.00 ADOBE VIDEO COLLECTION PROFESSIONAL
AT THIS YEAR'S NAB SHOW IN LAS VEGAS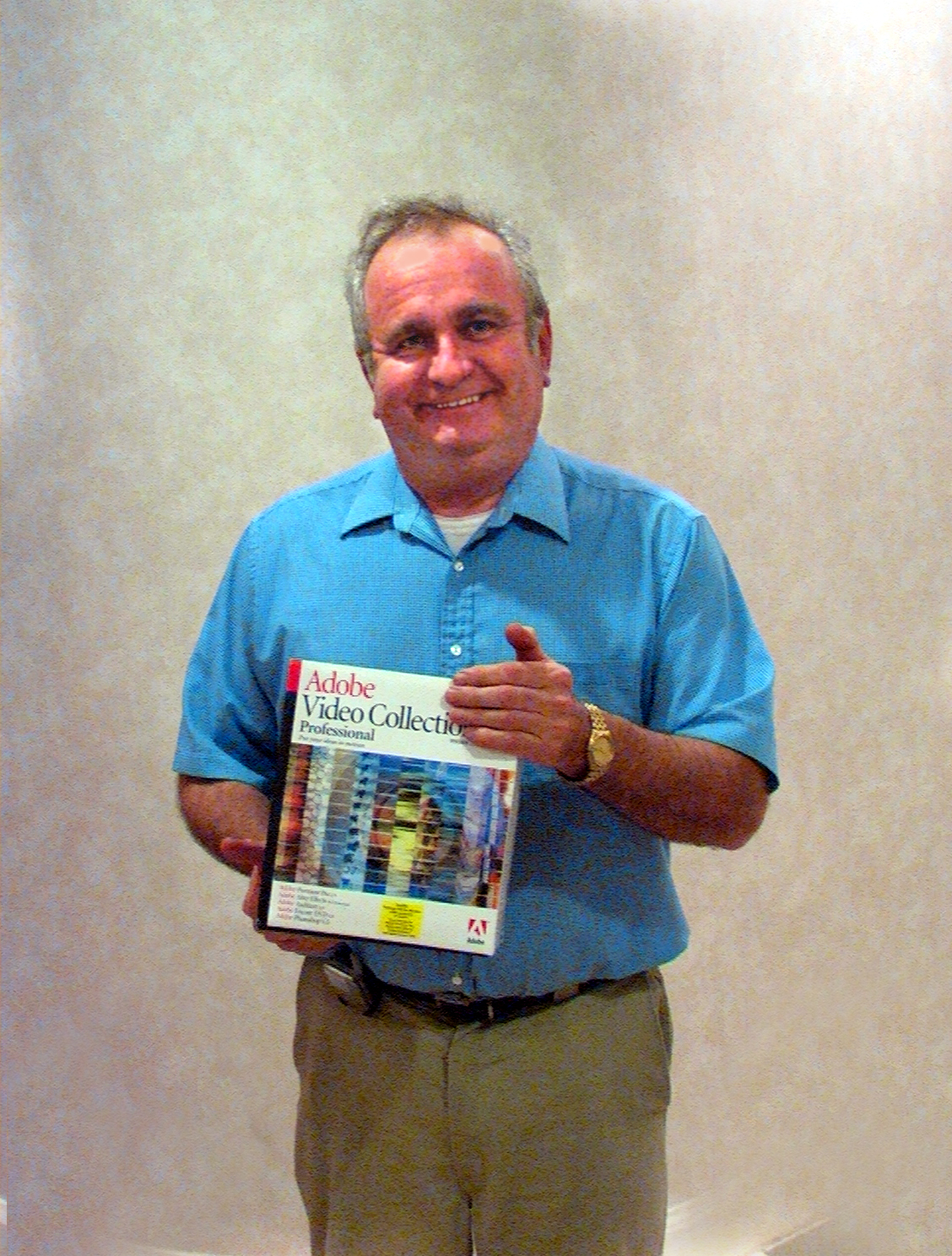 Some of the other National Professional Videographers Association (NPVA) members with Frank Wing that also use the Adobe Video Collection Professional.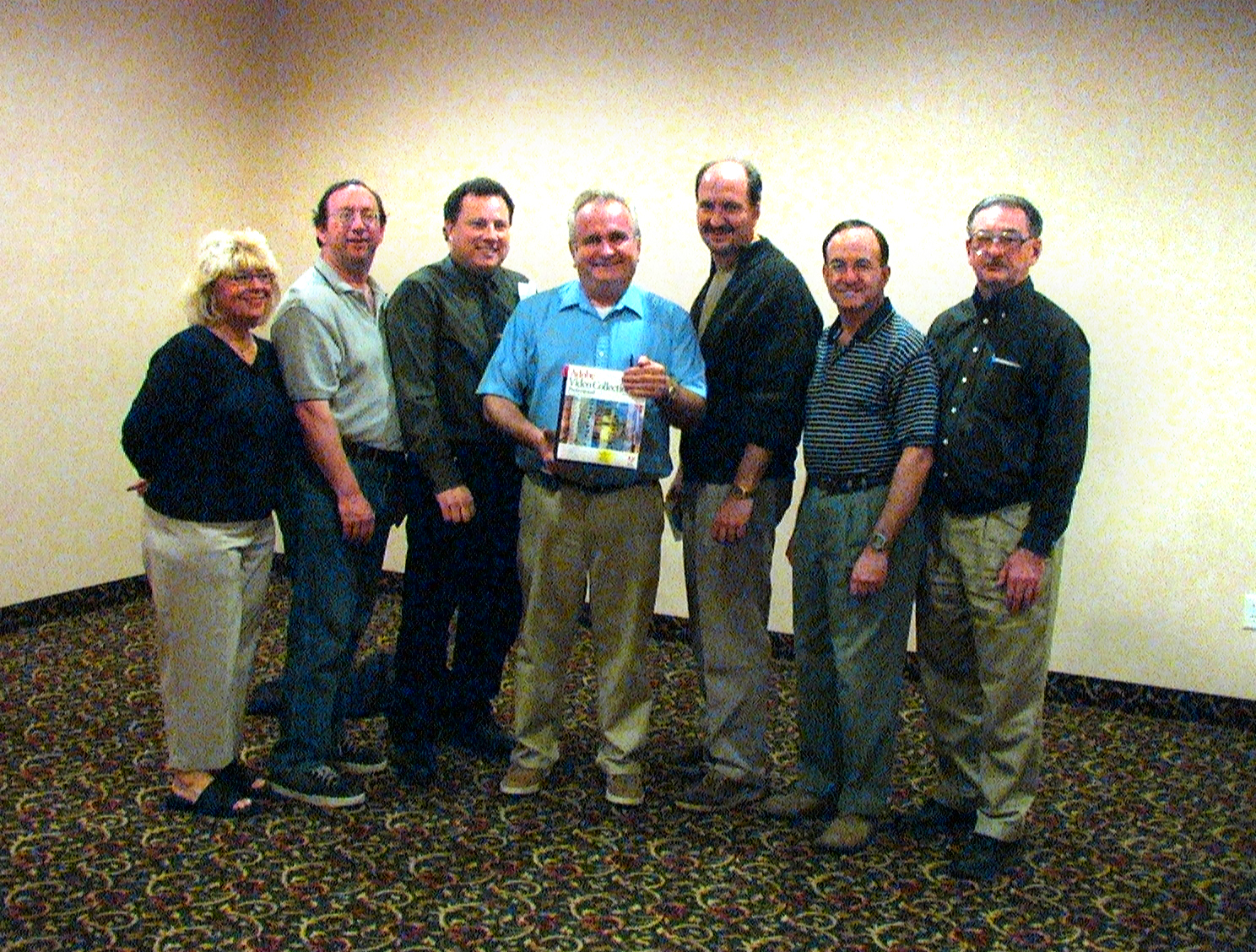 NPVA members pictured are:
Sandra Santos, "Memories Live Video" in Swansea, MA; Jim LeClaire, "Post Plus Video Productions";
Don Hussey, "Don's Video Productions" ; Frank W. Wing, "WINGS Television, Inc."; Manchester, NH and Fall River, MA; Bob Accettulllo; "Starlite Video" Canton, MA; Steven L. Auerbach, "Video Archives Unlimited"; Richard W. Bryant, "Elizabeth Sue Production, Ltd.

Just before this picture was taken at the NPVA's monthly meeting, with about sixty members present, the association held a drawing giving away a # 300.00 SmartSound SONICFIRE PRO Program donated by Smart Sound Software and "Lucky Frank" was also the winner of that drawing.
"Rare" INTERNATIONAL PHOTO OF THE WORLD'S TOP SEVEN
ADOBE VIDEO COLLECTION PROFESSIONAL USERS.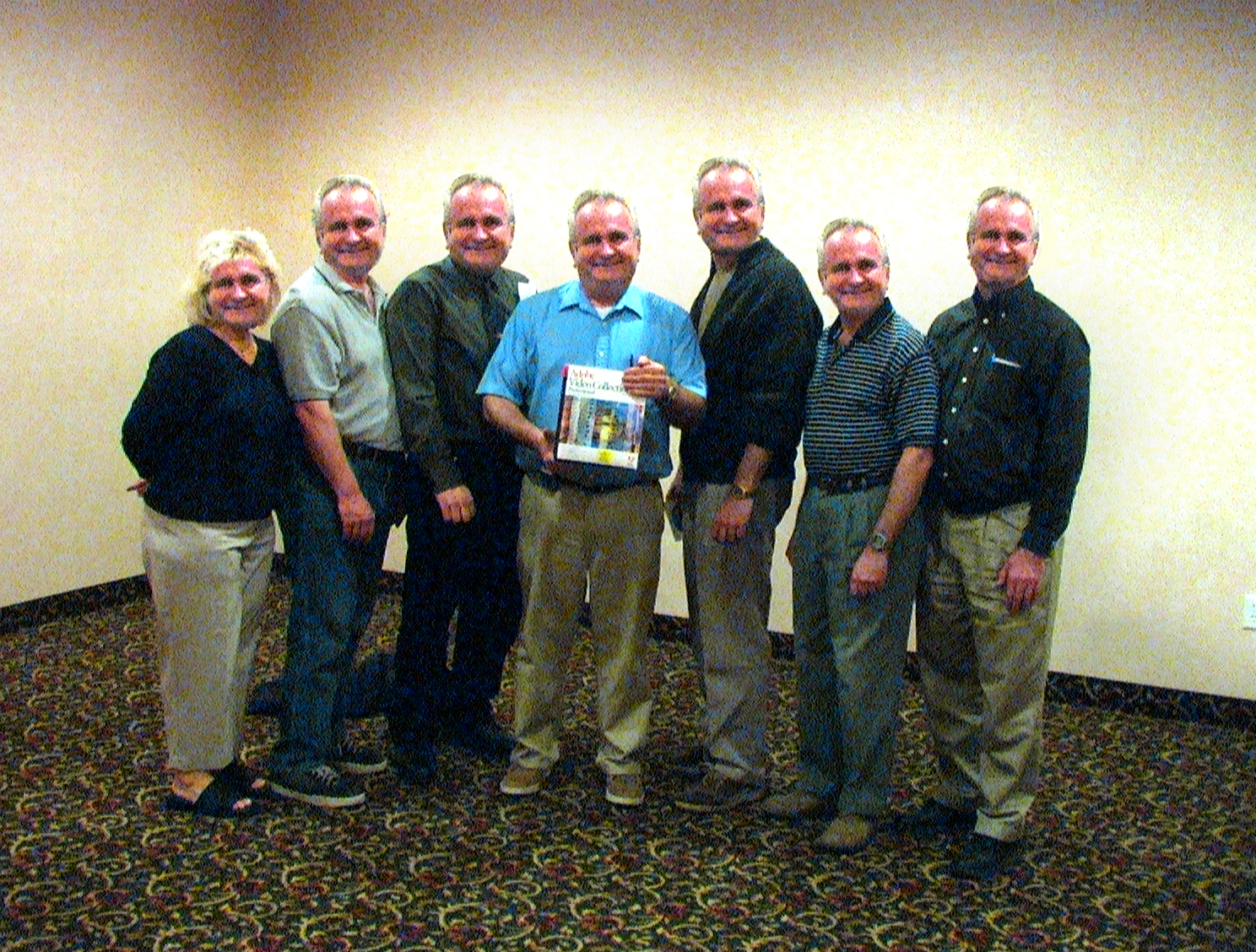 Photos by NPVA Member,
Russ Dougherty, Video Excellence, Westport, MA

* * * * * * * *