These pictures from Scott Brown's Cape Cod Rally which was held Saturday afternoon at the Hyannis Common. I
would estimate there were about 2,000 people there as these pictures show.
Although I didn't have a wide angle lens to show the whole crowd in one picture, however, you can see the crowd was very large.
This first picture was taken by me from the very front of the stage and pointing at the center of the crowd. Other pictures in the collection will show more of the crowd from the different angles. There was also around ten people way up in the back holding signs for Warren and you can see one of these signs way off in the back to the far right hand side in this picture. However, to the best I could see there wasn't any problems with them attending and Scott even addressed them directly with a small friendly joke about them being there.

<![if !supportLineBreakNewLine]><![endif]>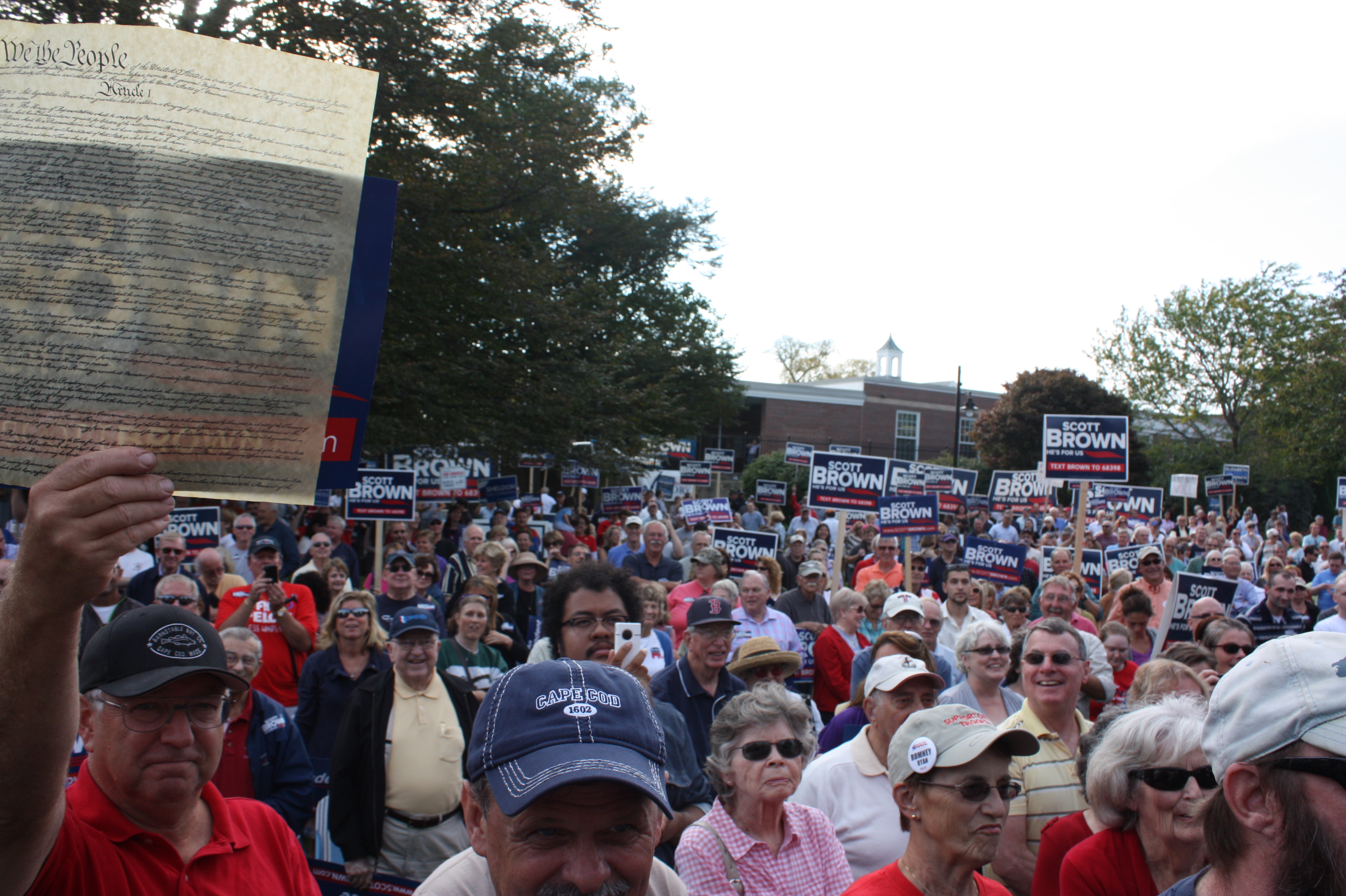 This link is to an old picture I put on Facebook on Occtober 17, 2909

It is of our Fall River sign that says just "Scott Brown" on it when hardly anyone down in the
Fall River Area knew who Scott Brown was. You can see that I correctly predicted on Facebook that soon
everyone would know Scott and Massachusetts would elect a Republican Senator to replace Edward M. Kennedy.
. I don't always get my predictions "right" all the time but, I am very glad
for myself and the country that I really predicted that one correct.
Frank W. Wing