Middletown High School Graduation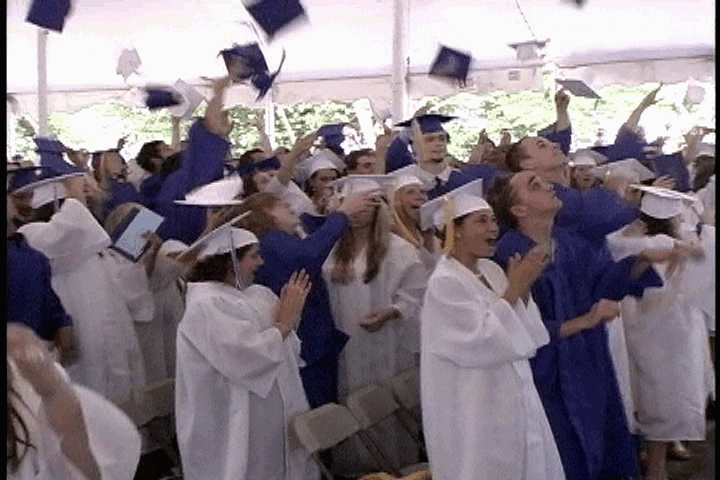 Happy Middletown High School Graduates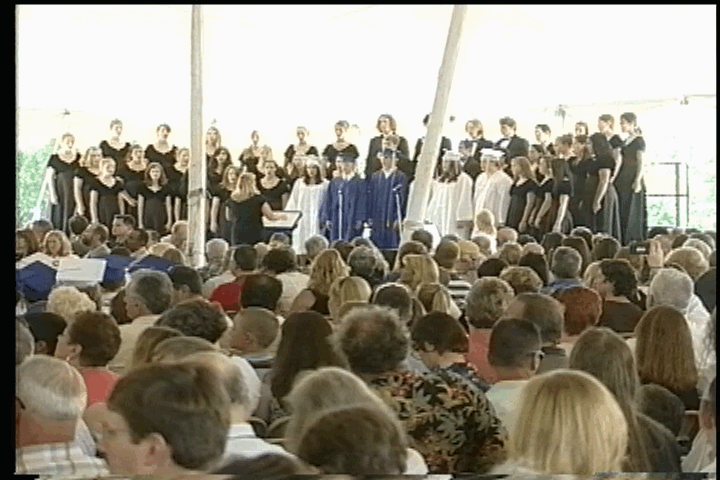 Middletown High School Chorus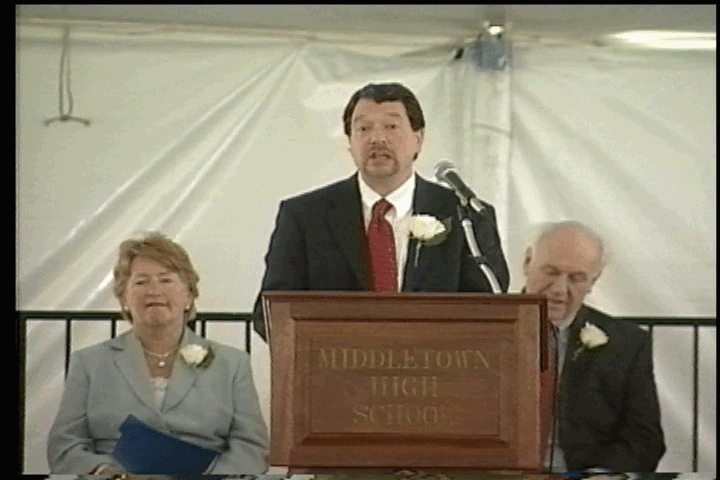 Steven S. Ruscito, Principal Address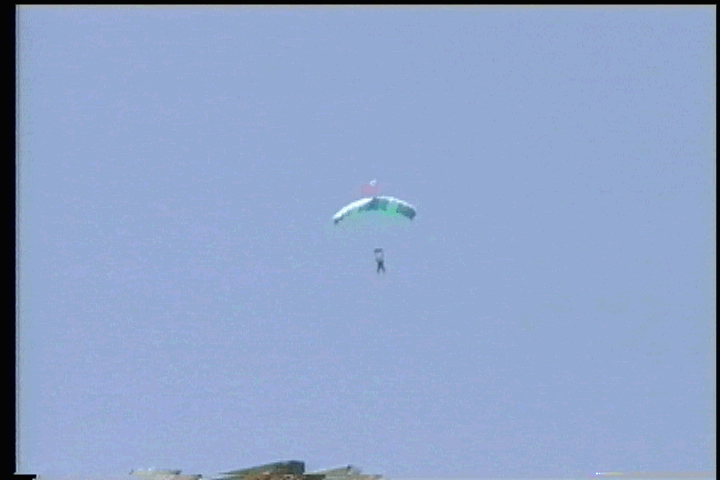 This picture was from our video camera located in the back of the tent
taken just before the graduation began. We are not sure if he or she was one
on the graduates just making an air landing or someone else with ties
to the Middletown High School Graduation.
WINGS is recognized for videotaping various events throughout New England. Our reputation in the New England has continued to rise over the past nine years. As a result of this WINGS has been able to attract these top clients. Our multi-camera productions are recorded in gorgeous color with broadcast quality in high resolution and full hi-fi sound. We generally use Panasonic and Sony Digital Cameras and Mixers along several microphones. Our camera crews consist mostly of people who have majored in television at college and/or have worked in the television field. Check out this site to see some of these other pictures we took with our video cameras.
We have also been the official videographers for:

Miss Senior Sweetheart Pageant
Miss Rhode Island Pageant
Miss Massachusetts Pageant
Rhode Island Junior Miss Pageants

If you would like further information about WINGS videotaping a show or play for your organization send us an email at info@wingstv.com You may also contact us directly to WINGS at: