Miss Rhode Island Pageant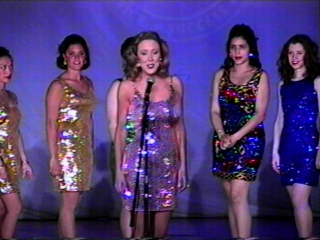 One of the Miss Rhode Island Pageants we videotaped. This one was held in East Greenwich, Rhode Island. The above picture was taken directly from our video. It shows several of the Miss Rhode Island Contestants in the show.
Kelly Jo Roarke won the pageant and was Miss Rhode Island. Kelly represented Rhode Island in the Miss America Pageant. The Miss America Pageant which is held in Atlantic City and is televised across the country on ABC.
On several occasions Kelly Jo Roarke has also been the host of our highly rated sports show WINGS Sports .
WINGS has also videotaped the Miss Massachusetts Pageant Scholarship Pageant.
WINGS was the official videographer for the Miss Rhode Island Pageant for several years.