Weddings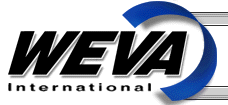 Today, most of our brides know that, their groom and their wedding video are the two most important items in their wedding. Hopefully, these are the top two items that they will want to keep and show to their family and friends for many years to come. We often produce the first video of the couple before the wedding so it can be shown at the reception on our 10 foot wide projection screen . As a result of this, our brides often start planning their wedding with us months before their wedding date. Therefore, if you are interested in this feature, please try to contact us well in advance of your wedding date.
On your wedding day, we will capture the essence of your special day with imagination and creativity. Each video is unique, custom crafted from shooting to editing to presentation, to ensure excellence worthy of your wedding day. Our goal to create a wedding video you will cherish for a lifetime.


Your wedding video will tell the story of your wedding day for you to share with your family and friends in the years to come. We create each video with the touch of "Movie Magic". With our television production know-how, a single camera shoot looks like a multi-camera shoot. Adding to your wedding video we can also create what we call a "montage." This montage is a series of photos, videos and film documenting the family history to present day. The images are brought to life with special camera techniques and then edited to music. The montage becomes a warm, charming and wonderful piece of entertainment for the evening, and a perfect addition to your wedding video. This becomes your own timeline that will live for generations to come.
In telling the love story of your wedding day, we want you to enjoy the moments you don't see or remember and the ones you do. We capture the laughter, the drama, the happy tears in a loved one's eyes, the beauty of your dresses, your perfectly chosen flowers, the delectable perfection of your cake, the circle of <![if !vml]>

<![endif]>warmth of your nearest and dearest .....we keep your day of days alive forever. Priceless memories.

We can add the sound track of your choice, titles slow motion and some tasteful special effects. We will capture your day from a professional's perspective and always try to work in harmony with the your photographer. Sometimes we print photos of moments that you may want want to add to your photo album. We are also sensitive to your individual needs and flexible in creating a custom package for you.
As video-journalists we try to unobtrusively, blend into the background and avoid using bright lights during the ceremony and most often, just the natural light. We try to personally customize your video documentary to make it both creative and romantic.

We accept all major credit cards