The founder and
CEO of "WINGS Television, Inc. WINGS Sports
and
WINGS Productions
is
"Francis (Frank) W. Wing
.
Frank
is an award winning videographer and the former
President of the (AVA) American Videographers Association.
He is also a Senior Member of the
National Professional
Videographers Association (NPVA)
and
member of
(WEVA) Wedding and Event Videographers Association.
In addition to these organizations, Frank also attends various national conventions on video and the media to keep up with the trends in the ever changing media field. Some of these conventions include the
Wedding and Event Association (WEVA), National Association of Broadcaster (NAB),
held in
Las Vegas,
and the
4 Ever Group
held in
Orlando, Florida
.
This picture of Frank on the left has the monitor in the background showing video from the Ted Williams and George W. Bush video Frank produced for WINGS Sports in Manchester, New Hampshire.

Frank is a member of both the Wing Family and the Mullaney Family with his mother being Hilda S. Wing and his father Michael Mullaney. He has attended various functions held by the Wing Family of America including the 100th anniversary of the Wing Family of America Meeting June 2002 in Sandwich, Massachusetts.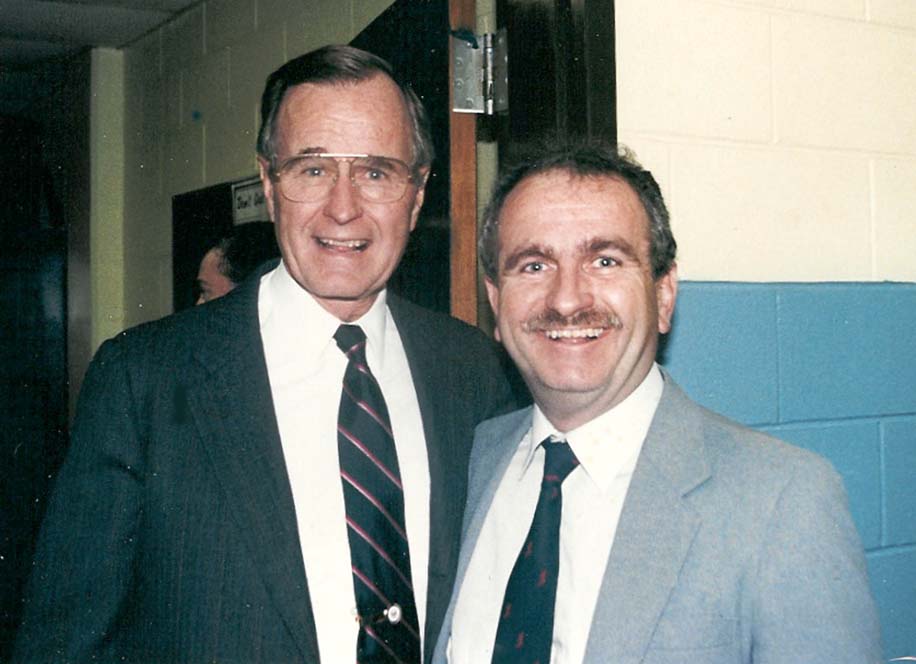 In addition to producing the exclusive interview with Ted Williams and President George W. Bush, Frank has also worked as the official photographer for former President George H. Bush for one day when the then Vice President Bush came to Massachusetts while campaigning for President.

Frank political background started at the age of 21 he successfully ran for the Freetown Board of Selectmen.

Frank lives in the south end of Fall River, Massachusetts which is about fifteen minutes from Newport, Rhode Island.